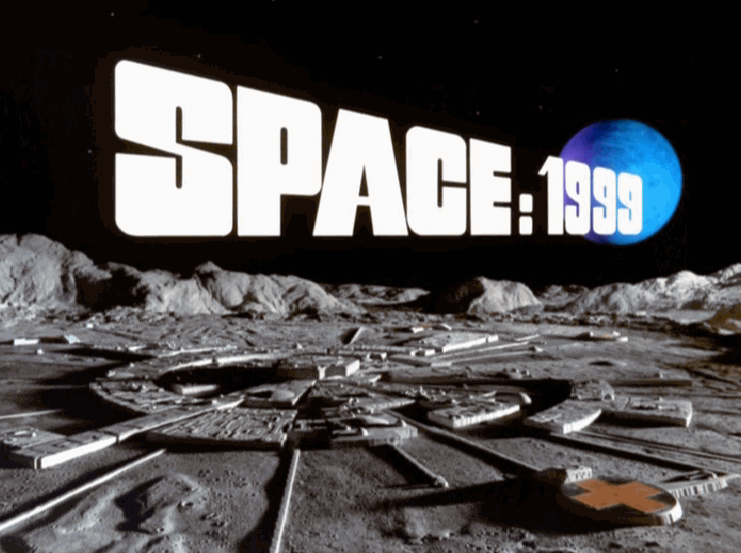 Information taken from 'Back to the Future' by Michael Richardson and 'A Television Series is Born' by Gerry Anderson
In the autumn of 1972 Gerry Anderson's UFO was getting impressive viewing figures in both New York and Los Angeles. At the time, Gerry's latest series The Protectors, was also selling successfully worldwide. As a result ITC not only wanted a third season of The Protectors, but also a second season of sci-fi adventures with UFO.
Producing The Protectors at EMI-MGM Elstree Studios in 1972 had brought Gerry into contact with writer Christopher Penfold, who was there working on the Second World War series, The Pathfinders. Penfold was brought on board to assist in developing the second series of UFO, and the sequence of events that would lead to Space 1999 was now underway.
In January 1973, Anderson recruited Keith Wilson to begin work on several illustrations to accompany Gerry's outline for the second series of UFO. Meanwhile the American ratings for UFO started to drop and the show was cancelled.
During a meeting with Lew Grade, who was then the Managing Director of Associated Television, Anderson told Grade that a great deal of money had already been spent on the second series of UFO and instead of wasting it he suggested turning it into a new show. Lew Grade agreed and so production started on a new, as yet untitled show.
Gerry and Sylvia Anderson flew to New York for a meeting with Abe Mandell, Grade's ITC representative in the USA, for any series such as the one envisaged could not hope to recover its production costs without the all important American network sale. Mandell considered Gerry's idea of blowing the Earth up as a thing that would only serve to alienate potential American viewers.
Responding to the challenge, Anderson came up with the idea of exploding nuclear waste dumps acting as a giant rocket motor to propel the Moon out of earth's orbit. Mandell liked the idea, and so the concept of what would initially be known as Menace in Space was born.
As Gerry Anderson's series were reknowned for their intricate modelwork and special effects, the new series would have to surpass anything the Andersons had done before. In order to achieve this Gerry and Sylvia sought out Brian Johnson, who had worked on Fireball XL5, Stingray and Thunderbirds.
Between April and July 1973 Gerry and Sylvia wrote a pilot script entitled Zero G, that ran thirty minutes. In this storyline, malevolent aliens who fear humankind's war-like tendencies reduce the Moon's gravity, causing it to drift out of orbit so it cannot be used as a staging post to launch man's exploration of the galaxy. The inhabitants of Moon City (an early version of Alpha), begin their deep space adventures.